click thumbnails for larger gallery view…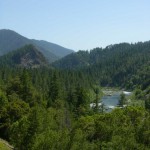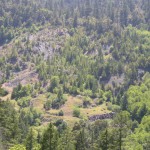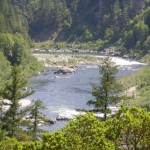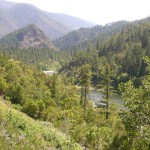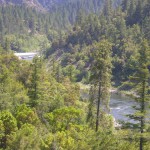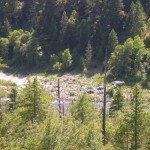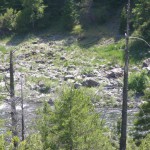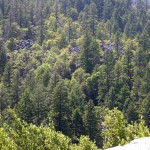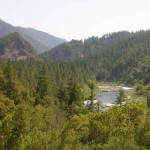 Unpatented Klamath River Gold Claim
1. The name of this placer claim is "Long Golden Path"
2. Located in Sec. 28 & 33 Township 12N. 6E. Range HUM.
3. Located in the Somes Bar Mining District, County of Siskiyou, State of California.
Click HERE to see the current location notice and map in .PDF format.
Click HERE to see the "Long Golden Path" highway map in .PDF format.
Note: Maps are accurate for illustrative purposes only. The full legal description of this claim is on public record in the County of Siskiyou, State of California.
Approximate length along river: 1.8 miles
Average Sale Value Based
on Previous Auctions: $50,400
Buy Now Price: $37,800
Guaranteed Title or Your Money Back!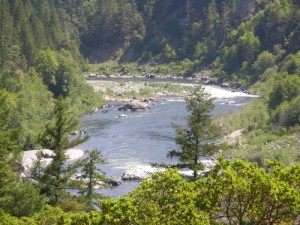 The Long Golden Path claim (on the Klamath River) is located about 38 miles downriver from Happy Camp. The upriver boundary is located near Highway 96 mile marker 2.6. The downriver boundary is located approximately 0.25 miles downriver of the Junction School. There is private property with residences between the highway and the river near the upper-end of this claim, with a private drive just downriver of the parcel. There is no access allowed via this private drive.
PROSPECTS: The evidence of historic mining activity cannot be missed on this gold mining claims. A huge hydraulic mine area is located up the mountain across the river right atop this claim! There are mountains of boulders from all the work done on the benches by the the oldtimers. With every major storm over the past hundred years draining this mountainside into the river, potential for rich streambed deposits is terrific! Huge boulders and exposed bedrock in shallow water make this a dredger's dream.
The historical hydraulic mining also creates a lot of opportunity for finding gold nuggets using metal detectors. Hard-packed streambed exposed on the banks allow for numerous excellent highbanking areas. If you are looking for a secluded place to spend your mining seasons, this 1.8 miles of heaven is just what you are looking for!
What Craig Colt has to say about this area.
What Dale Carnagey has to say about this area.
For more information please contact Jason Inks .