About
This web site was created to help reduce claims inventory held by organizations and individuals which for various reasons did not fit each owner's particular operating program. Most often, these claims have never been mined very much beyond routine sampling and assessment work.
The information regarding each property is correct as supplied by those persons who have controlled the mining claims during the past several years.
Since entering the mining claims business in 2006, Jason Inks has helped many gold prospectors to become satisfied gold claim owners.
The gold claims offered for sale on idiggold2.com are guaranteed to be up to date with clear title or your money back.
What Other People Have To Say …
06/19/2007
"Jason, It's been a pleasure to do business with you and if you ever need a recommendation , feel free to have them contact me. Will give you only high marks. I'm really looking forward to my trip out West. The claim was just what we had expected and wanted. It is a very beautiful part of the state. My son and I enjoyed some quality time together at the claim site and hope to be back out there soon." Thanks again Wesley Wright
04/25/2007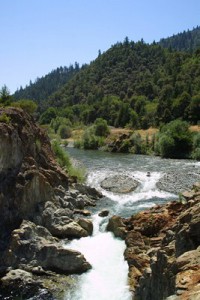 "Hi Jason, Here's a few words regarding my experience with the auctions. Feel free to post them on your site….

I became seriously interested in the Salmon River New 49er claim auctions from the very first hint of a sale by Dave McCracken. Of course I had many questions regarding the auctions themselves and security of the entire process. Jason Inks was readily accessible through e-mail and on the phone every time I had a question. He even called me at one point when it appeared that my bid might hold up. He wanted to make sure I would be able to comply with the payment time frame, should I win. His words were notably prophetic, as I did end up winning that auction.

The payment process took a couple of follow-up steps to complete, and here again, Jason guided me each step of the way. At no time was I ever concerned about the legitimacy of the transaction. I now am the excited owner of one of California's premier placer mining claims, so future bidding is not in the cards for me. But if I wanted to acquire some choice gold mining property, I would not hesitate to bid on any of Jason Inks claim auctions."

Mark Murphy
owner, Salmon Gold Fields
Yuba City, CA and Phoenix, AZ