Mining Claim Sold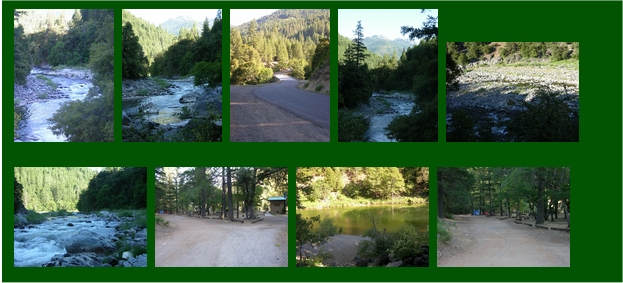 Unpatented Scott River Gold Claim
SOLD


Bridge Flat CAMC 0292631

Approximate Length Along River 0.3 Mile, Starting Bid: $4,500.00
Average Sale Value Based
on Previous Auctions:
$9,000.00
Buy Now Price:

$6,750.00


Guaranteed Title or Your Money Back!

You may make an offer to purchase this claim before the start of the auction
with the "buy now" option by contacting Jason Inks. The "buy now" option will
not be available after auction bidding is opened.

Claim Map and Location Notice

Please see the attached road map for the location and directions to this mining claim. Bridge Flat Road Map

This claim is located about 14 miles upstream from the mouth of the Scott River, and is an exceptionally-nice mining property for gold prospectors who prefer to work in or near easy, shallow water. It is an excellent property for 2-inch, 3-inch, 4-inch or 5-inch suction dredges, or portable high-banker-dredge combos. There is very good access to the property from the road which follows along the river.

This claim includes some natural rapids and exceptional river diversity in shallow water that should be very productive for gold dredges. There are also areas which have trapped huge boulders on the claim, which are sitting on top of exposed bedrock – very interesting!

There is a (looks to be no-fee) USFS developed campground right on the claim, which includes picnic tables, BBQ pits and a permanent toilet. Trails lead down to the river from the campground, and in other places along the road. There is also a very nice swimming beach on this claim.

This place is incredibly beautiful if you enjoy the great outdoors! The upper boundary of the claim is located at the Kelsy Creek bridge.

PROSPECTS: This mining property is located in a historically-rich section of Siskiyou County. Large nuggets and consistent gold are well established along the Scott River. With extensive suction dredging opportunities, there is also exposed bedrock and natural streambed that should support productive panning, sluicing, high-banking and metal detecting for gold nuggets.

Besides what serious miners could do with this claim, this is a very nice quiet and somewhat secluded location where beginners could get started in a mining environment that is not too difficult.