Unpatented South Fork Salmon River Gold Claim SOLD
The Forks CAMC 282628
For Sale at Auction, 0.6 Mile, Starting Bid: $7000.00
Average Sale Value Based
on Previous Auctions:
$14,000.00
Buy Now Price:

$10,500.00


Guaranteed Title or Your Money Back!

You may make an offer to purchase this claim before the start of the auction
with the "buy now" option by contacting Jason Inks. The "buy now" option will
not be available after auction bidding is opened.

Claim Map and Location Notice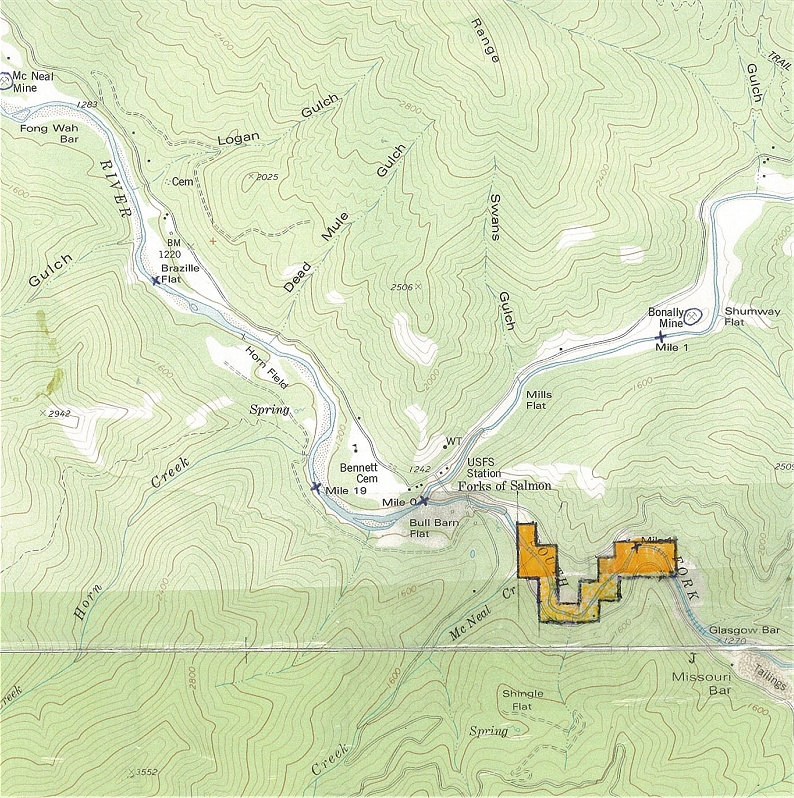 The lower-end of this claim is located about 1/4 of a mile upstream from where The South Fork and North Fork Salmon Rivers come together at Forks of the Salmon.
The lower boundary is posted on a tree alongside the road, about 100 feet downstream of the confluence of McNeal Creek. The upper boundary is 6/10 of a mile upstream from that spot.
South fork of Salmon River has a very rich history, especially towards the lower-end near Forks of the Salmon. Extensive old workings along the terraces are evidence that the old timers did very well in the areas they were able to reach by more primitive methods.
This claim exists within an area where AB 1032 will not change the dredging season. The bill presently allows dredging on the South Fork between 1 July through 15 September.
There is lots of exposed bedrock showing on both sides of the river, with deep water pools and lots of diversity which should create excellent hi-grade gold deposits. Some virgin streambed material is still visible along the banks.